Description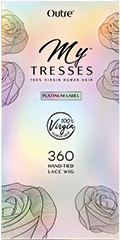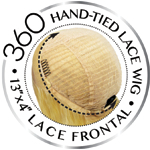 360 NATURAL WAVE Lace Wig.
100% Virgin Human Hair
Color shown is 613.
18″ wavy style lace wig.
13×4 full hand-tied lace wig
Hair is safe to curl or flat iron up to 400F.
Comes with average size cap and adjustable straps.
Cap comes with front and backcombs.
Manufactured by Outre.
HOW TO REVIVE YOUR WIG
Depending on how often you wear your wig, we recommend refreshing your wig for longer wear.
1. Gently detangle using a brush from tips to roots.
2. Wash the wig in a mixture of lukewarm water and a sulfate-free shampoo. Rinse thoroughly from root to tips.tep
3. Apply a deep conditioning treatment to the wet hair, leaving it in for 15 minutes or longer.
*Tip: Massage the conditioner into the hair thoroughly, wrap the wig in a plastic wrap, and apply heat using a blow dryer for maximum absorption.
4. Allow the wig to air dry on a mannequin head until completely dry.
5. Wear the wig, style as you please, and go!